Curriculum Design

Training all starts with the right curriculum to ensure  programs are developed to increase employee performance and that all training is job related and transferable back on the job. 

YOUnique Coaching consultants can help you develop unique training programs and workshop to meet you specific needs.   


Resolving Conflict and Creating Positive Change Workshop

Conflict.  Not a pretty word, is it?  Who among us wouldn't avoid conflict if given a preference?  Numerous surveys confirm that people in all occupations report the most uncomfortable, stress-producing parts of their jobs are the interpersonal conflicts that they experience on a daily basis between themselves and coworkers or supervisors.  None of us relish the thought of having to confront a friend, family member, or coworker about an issue or disagreement.  We all know the likelihood of the situation getting worse, not better, with our efforts.  But the fact is we interact with many people each day of our lives, and merely avoiding conflict doesn't make it go away.  

How we handle conflict has a huge impact on our professional and personal relationships.  Unresolved anger, stress, and frustration over a situation can damage relationships beyond repair.  So what should we choose – issue or relationship?  

We know that conflict comes in all shapes and sizes, and chances are the opportunities for conflict will never go away.  But if we don't grow our awareness of what contributes to conflict, how perceptions play a role in conflict, or how seeing conflict from another's perspective can improve the outcome of conflict, we will continue to hurt ourselves and others, and forsake our personal happiness. 

In our workshop on conflict, your participants will increase their insight into what drives conflict and what can be done to move past it when it occurs.  They will realize how shifting their way of seeing conflict can open up new possibilities and outcomes to its resolution.  Conflict can lead to positive change, and with a little exploration of what drives it, we can all learn to resolve it more quickly, confidently and professionally.

Effective Communications Workshop

No matter what your life circumstance, the ability to interact effectively with others can have a major impact on your job performance and on the quality of your relationships with others. 

In today's high-stress, fast-paced world, it is more difficult than ever to take the time to be a good communicator.  Simply hearing someone else is not enough; neither is just talking and assuming others immediately understand what you are telling them.  The truth is - old habits are hard to break, and if your communication habits are as unskilled as most people's are, then there's a lot of habit-breaking to do!  

In this Communication workshop, your participants will learn simple, yet powerful techniques that can immediately enhance your ability to positively connect with others through clear speaking and active listening.

Speak Up, be Heard and SELL

Speak Up, be Heard and Sell has proven its effectiveness in improving oral communication skills.  This is reflected in a salesperson's ability to make effective sales presentations.  

As a Sales Professional, you are expected to be proficient in traditional selling skills.  You need to acquire the tight and effective Habits of Selling.  You will learn people skills to interact more effectively, added ability to have empathy, put forth the effort, demonstration a passionate zeal through enthusiasm and have your own personal ethnics program.  

Action Oriented Supervision

The 'Action Oriented Supervision' workshop provides a team-oriented system of supervision.  The workshop is designed to open the eyes of Team Leaders as to just what their total job entails...why they need to pay special attention to each individual team member...why their people handling must be done with patience, understanding, displiine and intelligence...and, overall, how they can develop into capble SUPERVISORS IN ACTION.    

YOUnique Coaching

(732) 888-8010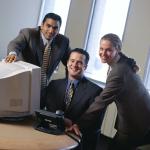 Copyright   © 2010 by YOUnique Coaching.  All rights reserved